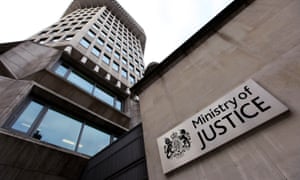 A transgender woman has gone on hunger strike inside an all-male prison and says she is prepared to die over the government's refusal to accept her chosen gender.
Marie Dean, 50, is being held at HMP Preston, Lancashire, where she is protesting over what she claims is a "nightmare" refusal of the Ministry of Justice to recognise she is a woman.
In a letter, dated 17 January and sent from inside the jail to friends, Dean describes feeling dehumanised and, making reference to Bobby Sands, the IRA hunger striker who died in the Maze prison in 1981, said she would rather die than be denied her chosen gender.
Her plight follows the suicides of at least three transgender women within the all-male prison estate during the past year.
Dean's letter states: "I decided yesterday that I don't want to be alive any more. I stopped eating and drinking and should die in about three, maybe four weeks. I think three [trans] girls have killed themselves now, but I think they did it too quickly. I remember Bobby Sands years ago, not eating and drinking until he died. His belief drove him to succeed."
She also claims that prison officials "refused to give hair straighteners, epilator or any makeup".
Dean has been diagnosed with gender dysphoria and is serving an indeterminate sentence for public protection (IPP) after being convicted in east Lancashire of repeated burglary, voyeurism, assaulting a police officer and sexual offences including wearing underwear belonging to teenage girls.
The judge, jailing Dean for a minimum of six years in 2009, said the case was one of the most "complex and difficult" he had ever dealt with.
Her letter surfaces after details emerged last month of how a group of four transgender women prisoners inside the all-male HMP Doncaster agreed a suicide pact because of their alleged treatment inside.
An inquest heard how one, Jenny Swift, was found hanged in her cell days after pulling out of the pact, while another told the coroner's court that transgender prisoners were bullied by staff at the prison, but "no one was listening".
Friends and family have not heard from Dean since receiving the letter and are increasingly worried for her welfare.
A statement from friends, demanding that the MoJ respect the rights of transgender people to prevent further tragedy, read: "We specifically request that Marie Dean has her identity as a woman immediately returned to her and that it is respected by all staff, to be given back her clothes and her makeup to allow her to maintain her dignity and for her to be moved into the female estate as quickly as possible. Leaving her in the male estate will subject her to yet more abuse, distress and transphobic behaviour.
"The truth is it appears that the Ministry of Justice are unwilling to give up judging for themselves what gender a person is regardless as to how long the person has lived in their chosen gender.
"In Marie Dean's case, her harrowing ordeal has been both long and traumatising, she has now given up and wants to die and it's not surprising."
Last year the MoJ introduced guidelines for the treatment of trans prisoners, stating that individual dignity should be respected and all cases should be reviewed within three days of arrival in custody to determine where they would be best placed and that, unless a particular concession is a demonstrable risk to safety, it should be permitted.
An MoJ spokesperson said: "The welfare of those in our custody is a top priority. There are stringent procedures in place to ensure transgender prisoners are managed safely and in accordance with the law. We have robust safeguards in place to ensure that the system is not abused."
https://www.theguardian.com/society/2018/jan/27/marie-dean-trans-prisoner-male-prison-hunger-strike