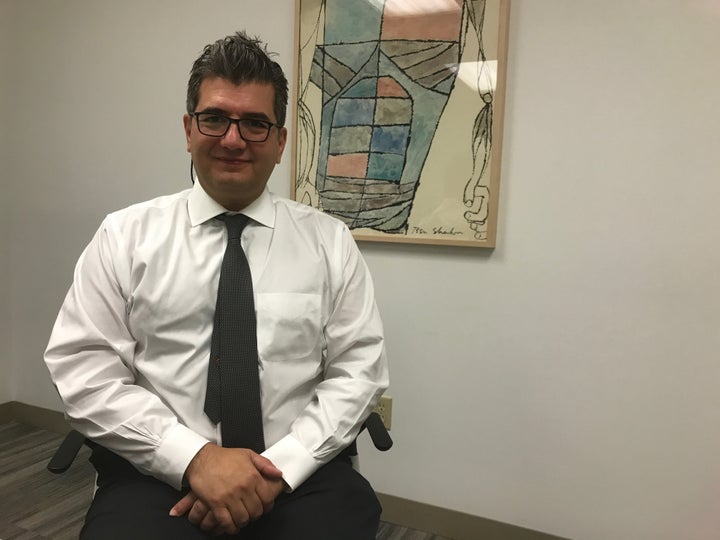 When Dr. Maurice Garcia was a young surgical intern in San Francisco in the early 2000s, he regularly encountered transgender patients who had horror stories about their encounters with doctors.
Once, a transgender woman came to him distressed that she couldn't find a surgeon to remove her testicles. Garcia couldn't fathom why she was having such a difficult time finding someone to perform a simple and common surgery routinely done for people with testicular cancer. He thought it was especially odd because there were significant medical benefits to the procedure; removing the testicles meant the woman could stop taking certain hormones and lower her dosage of other hormones.
"[She was] told, 'I'm not a transgender surgeon, you have to find someone else,'" Garcia recalled. "Or, 'I don't believe in that.'"
These kinds of roadblocks moved some patients to seek gender-affirming surgery in Mexico, Thailand or elsewhere, where procedures were cheaper but surgical standards might be lower. When they returned to San Francisco with serious complications from botched procedures, neither Garcia nor his colleagues at the University of California, San Francisco, knew how to manage the injuries.
A Knowledge Gap In Transgender Care
Currently, medical schools devote only an average of five hours of their curriculum to teaching "LGBT-related content," according to a 2009-2010 survey of deans representing 150 medical schools in North America. This is woefully inadequate to prepare doctors to see and treat the approximately 1.4 million American adults who identify as transgender, and may explain why members of the medical community appear to have such a strained and fraught relationship with their transgender patients.
Garcia wanted to make things better for his patients. So he sought permission from his superiors to learn more about transgender care and bring the knowledge back to UCSF. He went to the U.K. for a year and put together a curriculum on transgender surgery, training under the guidance of experienced surgeons. When he returned, he established UCSF's first gender-affirming surgery program.
Now, three years later, he's brought his expertise to Cedars-Sinai Medical Center in Los Angeles, where he established the hospital's Transgender Surgery and Health Program — the second such academic medical center to offer gender-affirming surgery on the West Coast, as The New York Times first reported.
Garcia believes that academic programs like these are key to helping not just transgender patients in San Francisco and Los Angeles, but patients all over the world. Unlike doctors at private clinics, where it's thought that the majority of gender confirmation surgeries are conducted, those at academic centers also gather research to be published in peer-reviewed journals that will help deepen the field of genital surgery — perhaps discovering techniques that could help a wounded veteran or cancer survivor retain some measure of fertility, sexual or urinary function.
And most health care professionals, Garcia thinks, would benefit greatly from basic training about transgender patients. He hopes that the research he conducts at his center, as well as the expertise he builds as he develops a model for transgender care, will also help change the dialogue among medical professionals about how to compassionately and competently treat transgender patients.
Performing more gender confirmation surgeries at academic centers is also important because it fills an important gap in medical education, said Dr. Loren Schechter, director of the Center for Gender Confirmation surgery at Weiss Memorial Hospital in Chicago.
"One of the things that's lacking in medical schools is gender education," he said. "When academic medical centers are performing the surgeries, you've got exposure to medical students ― the next generation of doctors."
Garcia also plans to take the center's goals a step further by establishing a fellowship program for urology surgeons who want to gain specialty training in transgender surgery. This fellowship, set to launch next summer, is part of a growing movement. The Icahn School of Medicine at Mount Sinai in New York and Weiss Memorial Hospital in Chicago were the first to offer year-long fellowships in transgender surgery in August, and Hahnemann University Hospital in Philadelphia just announced the launch of its new fellowship program for surgeons in November.
Garcia hopes that the spread of fellowship programs in the U.S. means that doctors interested in the field can train at home, as opposed to traveling abroad like he had to when he couldn't find other experts to mentor him.
"Private practice is a very lucrative business," he said. "There isn't a natural incentive to train people who will then compete with you."
The Growth Of Transgender Surgery Centers In The U.S.
Cedars-Sinai Medical Center is part of a growing trend. By adding a transgender surgical program, the hospital now joins other academic medical centers, like UCSF, the Cleveland Clinic, Boston Medical Center, Oregon Health and Science University and Mount Sinai Hospital in New York.
And one advantage big academic medical centers have over smaller private clinics is the bureaucratic power they bring to bear on issues like health coverage. In addition to bringing gender confirmation surgery to Southern California, Cedars-Sinai's program also accepts patients who are on Medi-Cal and Medicare, opening up access to crucial treatment that was generally available only from expensive private practice clinics. The hospital's experience dealing with health insurance companies can also spare patients a lot of heartache and money.
Nikolai Miles, a 26-year-old security guard in Thousand Oaks, California, decided to get a double mastectomy back in 2014 — a standard part of the series of surgeries that transgender men can get to affirm their identity. He went to a private practice in San Francisco that required him to pay all the money ― $8,500 ― upfront, while assuring him that they were going to work with his insurance to get as much of the operation covered as possible.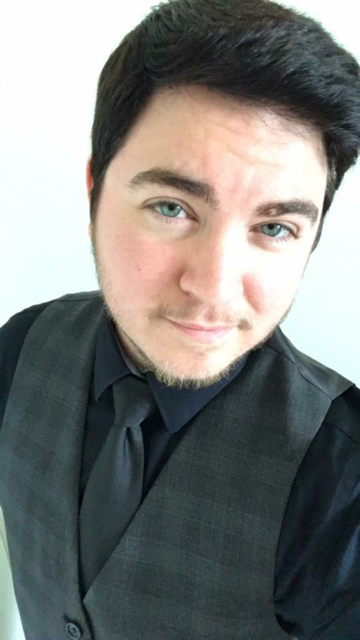 When he was recovering from the procedure, he got the shocking news that his clinic hadn't bothered getting prior authorization for the surgery from his health insurance company, and that not a single dollar of his deposit would be reimbursed. Miles said that if he had known that his surgery would not be partially reimbursed, he never would have gone through with it.
″It was pretty crazy, and there were unfortunately a lot of aggravating curse words," Miles recalled. "I wasn't as appropriate on the phone as I should have been. It was a stressful moment, but there was no going back from it."
There are no hard numbers on how common Miles' experience was. What we do know is transgender people are less likely to have health insurance than the general population, and gender affirmation surgeries can cost tens of thousands of dollars out of pocket. Despite the costs, those surgeries are up almost 20 percent since the American Society of Plastic Surgeons began counting them in 2015. The group estimated that transgender people had more than 3,200 surgeries of some kind in 2016 to help them transition.
Despite Miles' financial setback, he continued to research clinics that could help him continue his transition, and in the beginning of 2017, a therapist suggested he contact Garcia at Cedars-Sinai. Garcia's office worked with Miles for over six months to communicate with his health insurance company about the process, getting authorization for the surgeries beforehand and ensuring that they would be covered.
"I thought for so long that I was never going to have bottom surgery, because it was so expensive," he said. "As soon as Dr. Garcia said he was going to work with insurance, I felt like I was going to fall off my chair."
So far, Miles has had a scrotoplasty and a phalloplasty, and is recovering from his most recent surgery on Nov. 1. Because he just turned 26 and can no longer be on his grandmother's insurance plan, he's figuring out how to pay for his third and final surgery. While he's stressed about it, he's thankful that surgeries that could have cost him anywhere from $60,000 to $100,000 out of pocket — quotes from private practice clinics that all refused to work with insurance — have cost him only about $1,500.
"It's enough, in itself, to give anybody goosebumps," Miles said.
It's this kind of comprehensive care that Garcia and his colleagues strive for at Cedars-Sinai. Whether it's providing help navigating health insurance companies, connecting people with previous patients who have gone through similar procedures, or even offering a makeup session to transgender women before they return home, Garcia aims to offer patient-centered care that takes care of the whole person, not just their body.