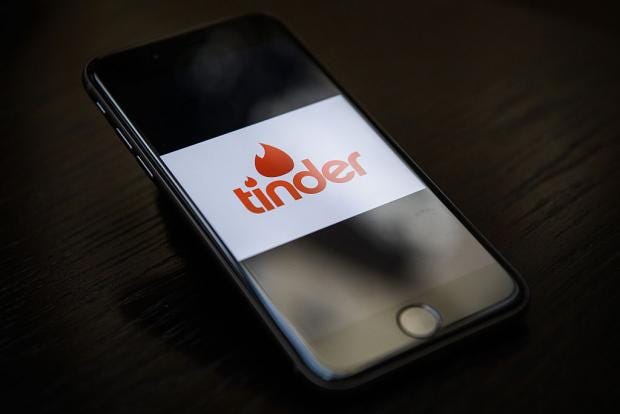 A woman has been left feeling outraged after claiming to have been banned on Tinder for being transgender.
Tahlia René Grant, a Public Health Major at the University of Austin in Texas, discovered two days ago that Tinder had removed her profile from the app.
The company stated that Tahlia had been "violating our Terms of Service or Community Guidelines in some way."
However, according to Tahlia, she had done nothing of the sort.
"So @Tinder got back to me and the best they can say is I broke their community guidelines 'in some way' but we all know this is because of men mass reporting me for being trans," Tahlia tweeted.
"The best part is that next to none of the men who harass me that I report get banned like this yet I do just for being trans @Tinder."
Tahlia came to the conclusion that her profile had been removed due to the numerous reports submitted by male users who had a problem with her transgender identity.
This comes after Tinder introduced new features last November to promote gender inclusivity.
In a statement posted on their website, Tinder wrote: "Starting today, no matter how you identify, you can express
"No one will ever be banned from Tinder because of their gender."
The statement even made a point of saying that they would be providing their staff with an education on the challenges members of the transgender and gender non-conforming communities face.
This isn't the first time Tinder has been accused of gender discrimination.
Kat Blaque, a vlogger and illustrator, has also received similar treatment from the dating app for being transgender.
"As most of you know, I'm a transgender woman and Tinder didn't exist when I was single so I was looking forward to trying out the app," she tweeted.
Tinder posted an apologetic statement on Twitter in response to Blaque's complaints, claiming that they had restored her account and that believing in inclusivity and acceptance is "a core value of our company."
When Blaque checked her phone, she discovered that her profile was still deleted from the app.
"You want the front facing image of inclusion and acceptance and yet on the back end, you don't really serve the community you claim to serve," she wrote on Twitter.
A Tinder spokesperson provided The Independent with the following statement:
"Tinder has made a firm commitment to inclusivity, and in November 2016, we rolled out our More Genders update in an effort to further demonstrate to our users that everyone is welcome on the app.
"We stand behind our pledge to make sure no one is ever removed from Tinder simply because of their gender.
"However, we must do everything we can to make sure that Tinder is a safe space for everyone, which means taking our community guidelines and user reports seriously.
"While we cannot share details regarding specific users or investigations, all users are held to the same standards and are removed from Tinder if they violate our community guidelines or terms of use."
http://www.independent.co.uk/life-style/love-sex/tinder-ban-transgender-woman-outrage-lgbt-dating-app-account-sex-a8094436.html