A video featuring transgender employees recently hired by a train company has been watched more than a million times.
"Are you surprised to see me?" one of the workers asks. "Dressed like this? In this uniform?"
"When you look at me today, I don't want you to see someone who needs pity," says another.
The statements by some of the 16 transgender people hired by a local public transport company were featured in a short video that has been viewed more than 1.5 million times.
The video was posted on the official Facebook page of Kerala state in southern India after the employees were hired to work on a new metro system in the coastal city of Kochi. The metro plans to hire up to 60 transgender people as the rail service expands.
Transgender people in India say they face widespread discrimination and violence and that it's not easy for them to find jobs – even though in 2014, the country's Supreme Court ruled they have equal rights under the law. According to one estimate, there are up to two million transgender people in India.
"My life has changed. I have gone mainstream," one of the workers, Jasmine, tells BBC Trending. "My parents are happy. I feel like a normal human being."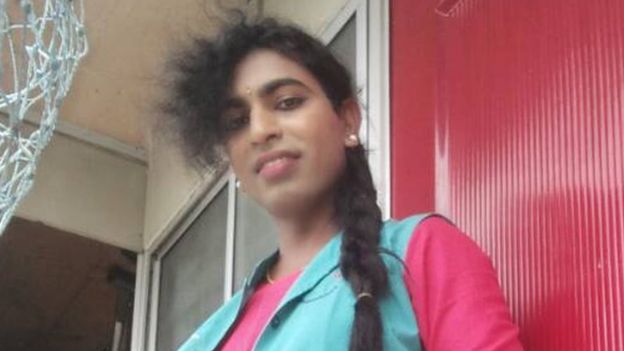 Kochi Metro spokeswoman Reshmi CR says the hiring spree was prompted by reports last year of violence against transgender people. The victims complained that a lack of job was pushing them into begging.
"The city commissioner came to us and explained that if not hired, they would drift into trouble," Kochi Metro managing director Elias George told the BBC. "It's been a success. They are doing great work. We are now getting a lot of queries from other employers about hiring transgender people."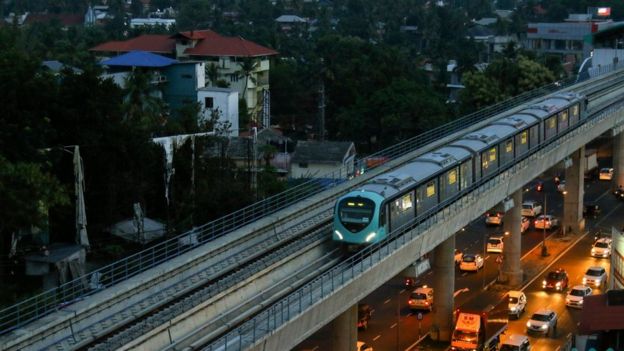 "They realise they are the flag bearers of the whole community and are aware of the weight of the responsibility," George said.
Although a few critical comments about transgender beggars were posted on the Kerala Information page, the overwhelming reaction was one of support and encouragement.
"Every Indian state must look into how Kerala is working… great initiative," wrote one Facebook user. Another commented: "Very bold move. They are citizens of our country and government needs to support them to lead a life with dignity."
And one of the recently hired employees said they already have aspirations to go higher.
"I am enjoying the work, but I am not completely happy," Neena said. "I have done a course in hotel management and I expected a higher management position in Kochi Metro."